Incidence of Accidents after Anesthesia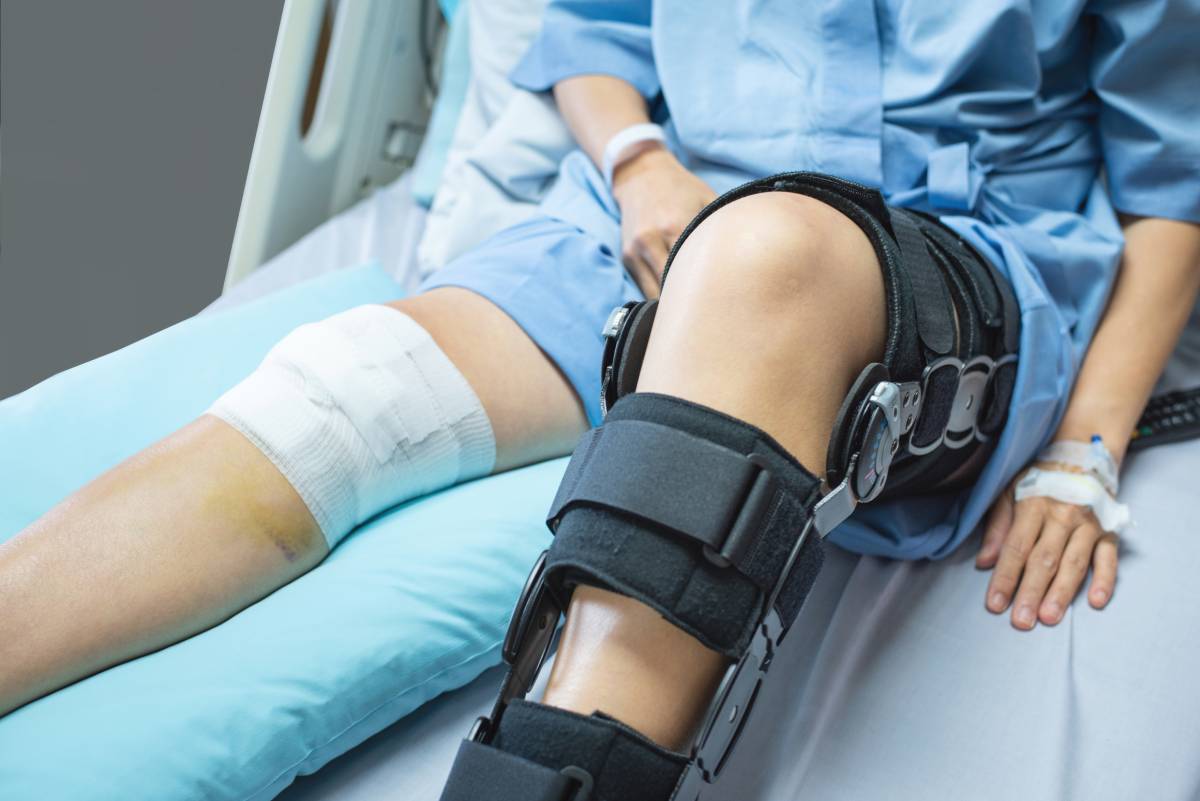 Postoperative patient care is just as critical as intraoperative patient care. The incidence of accidents following anesthesia is not infrequent and may result in significant injuries to patients. The most common examples are falls and car accidents. 
Falls after surgery are common 1. It is estimated that up to 1 million patients fall in a hospital annually, 30-51% of which suffer injuries. Some of these injuries can be severe, resulting in traumatic brain injuries 2, and/or result in prolonged hospital stays and higher health care costs 3.
There are several underlying risk factors for a fall following surgery. First, anesthesia can make a patient feel groggy and unsteady, while pain and other medications given after the procedure can exacerbate the risk of falling or other accidents. In addition, some surgical patients lose a substantial volume of blood during surgery, putting them at risk of being dehydrated and feeling weak. Patients might also suffer a post-surgical complication, such as a stroke, that could result in limited mobility and a certain degree of confusion.
The Centers for Medicare and Medicaid Services argues that postoperative falls are entirely preventable and should ideally never occur. The way that surgery, the use of anesthesia, and pain medications that are often prescribed postoperatively increase the incidence of fall accidents after needs to be carefully taken into consideration by clinicians.  
In order to protect patients from any foreseeable risks, clinical teams and hospitals also need to ensure that staff are trained appropriately, hospitals are not short of staff, clinical teams communicate effectively amongst themselves, and patients make appropriate use of available supports such as bed rails and lifting devices 2. Comprehensive preventative measures can decrease the incidence of accidents after anesthesia.
The clinical team, meanwhile, is responsible for carefully examining patients postoperatively in order to assess their fall risk, swiftly implementing fall prevention protocols and updating them regularly according to a patient's condition. A thorough assessment should include a close inspection of a patient's prior fall history, signs of weakness, incontinence, confusion or dizziness, and musculoskeletal or balance problems.
Car accidents are another risk to be aware of after anesthesia. Although ambulatory surgical patients may occasionally present without an escort, allowing patients to drive following anesthesia can be very dangerous. One study which analyzed a Canadian database of medico-legal data fpointed to evidence of two independent malpractice cases of patients who were discharged without an escort following an ambulatory surgical procedure, both of whom got into a car accident which led to serious injuries 4. Anesthesia can have lingering effects on the patients cognitive and physical abilities that can lead to accidents, including car accidents and falls.
It is not recommended to discharge patients without an escort following general, regional, or monitored anesthesia or sedation. Caregivers must instead ensure a patient's safe ride home 4. Ideally, patients should not drive or operate any complex equipment for at least 24 hours to 48 hours postoperatively 5.
Each patient will recover differently from anesthesia, and risk assessments and management protocols will vary depending on the individual's clinical context.
That said, a number of general guidelines can minimize the risk of accidents after anesthesia across the board. In addition to always leaving the clinic accompanied by a caregiver, patients should stay at home and rest for the remainder of the day following their surgery, arranging for childcare if they have children. Individuals should first slowly consume liquids before having a light meal, and they should avoid drinking alcohol or taking any non-prescribed medications for at least 24 hours postoperatively. Most important, individuals should not hesitate to reach out to an anesthesia professional should questions arise at any time 6.
References
1. Lam, C.-F. et al. Incidence and characteristic analysis of in-hospital falls after anesthesia. Perioper. Med. (2016). doi:10.1186/s13741-016-0038-z
2. Injuries from Falls After Surgery | The Robenalt Law Firm, Inc. Available at: https://www.lawyersthatfightforyou.com/blog/2019/05/injuries-from-falls-after-surgery/. (Accessed: 12th May 2023)
3. DeSilva, R. et al. "I Feel Fine": Fall Preventative Measures in the Post Anesthesia Care Unit (PACU). J. PeriAnesthesia Nurs. (2019). doi:10.1016/j.jopan.2019.05.031
4. Chung, F. & Assmann, N. Car accidents after ambulatory surgery in patients without an escort. Anesth. Analg. 106, 817–820 (2008).doi: 10.1213/ane.0b013e3181609531
5. When Can I Drive After Anesthesia? Available at: https://www.verywellhealth.com/driving-after-surgery-3156820. (Accessed: 12th May 2023)
6. What You Need to Know After Anesthesia. Available at: https://www.aana.com/patients/all-about-anesthesia/after-anesthesia. (Accessed: 12th May 2023)